Moebius Seaview RC conversion
Ever since I first watched the movie as a boy and later grew up with the TV series this has always been my very favorite submarine. I can remember thinking back in the 60s how wonderful it would be if they made a big model of her. Even better if you could some how radio control her and make her dive.
Over 40 years later it is finally possible. This 39 inch long model was just released this year and is the perfect size to radio control.
Dave Welch made a great water tight cylinder kit for it that does the job getting her to run and dive like a real boat.
Please contact him if your interested in getting one of his cylinder kits for this beautiful model.
Here's some pictures and a short test video in my pool. She will nextrun at the lake where there's room to move and I'll post new video soon.
Big Dave's Designs: http://www.frontiernet.net/~bwelch/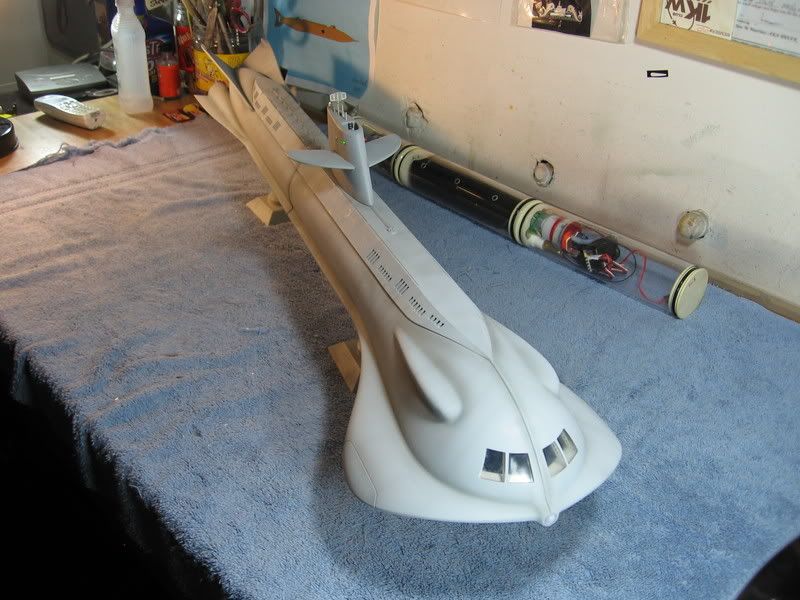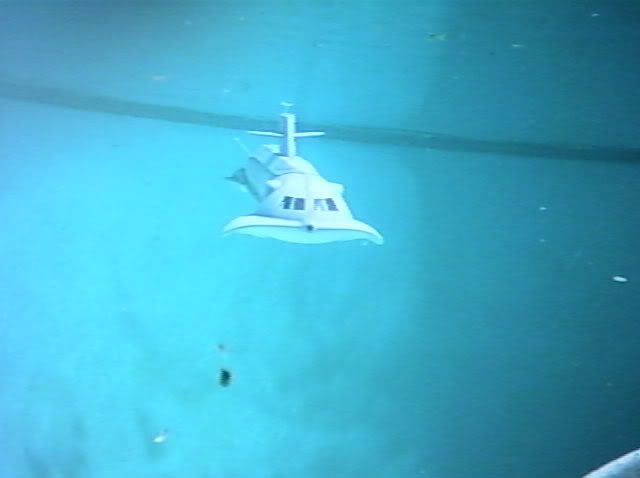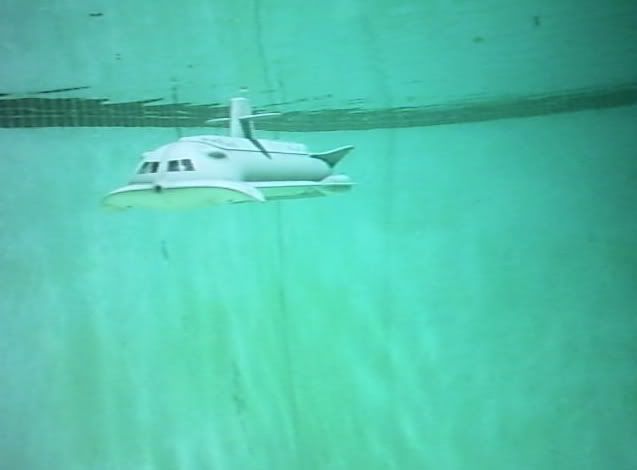 Recent images above are frame grabs from my YouTube underwater video shot on 5/9/09