Gato Class Submarine
This is a Gato class submarine and our primary submarine during WW2.
Since i was kid watching all those great movies form "Torpedo Run" to "Up Periscope" and more, I always dreamed of having a Gato model that really worked like a real submarine.
Thanks to Revell, they finally made a large, accurate, 1/72 scale model of the boat. More than large enough to RC at 52 inches in length.
My good Friend Wayne Frey, a fellow submarine nut, sent me this model and the WTC which he had partially built. It didn't take me long to finish it. I also converted the gas WTC to RCABS and it took little time to make the modification. The WTC lent itself well to that conversion.
02/19/09
Currently I'm waiting to trim her and trial test the boat in my pool before she heads off to my local lake.
I will update this page soon with pool trial video and pictures soon.
The picture above is a comparison. Thr Revell Gato and the Revell German Type 7 are the exact same scale. 1/72. This gives you an idea of the size difference between the two subs.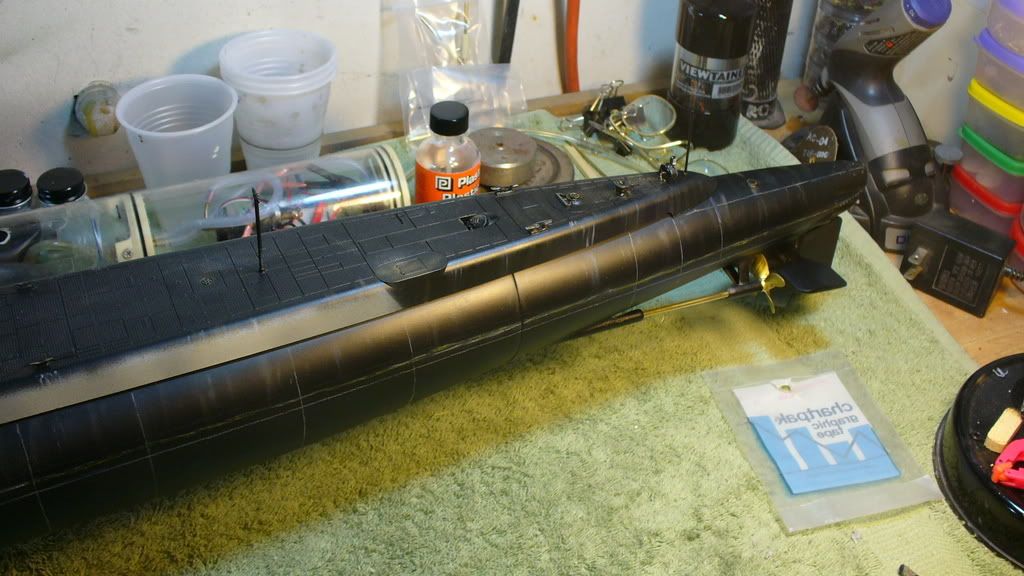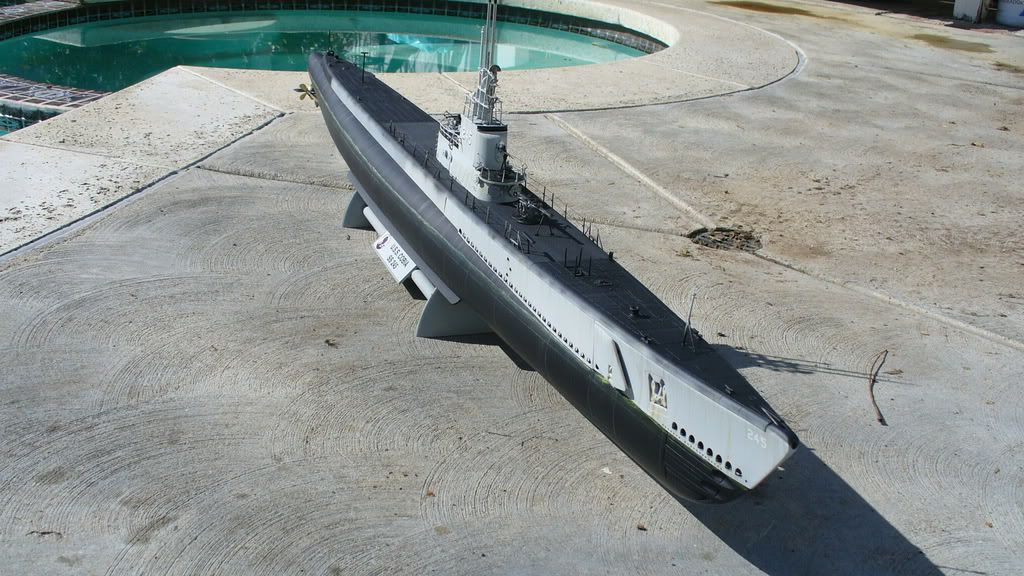 Got some more testing in today. Got her to sit higher up out of the water.